Hull Vane BV currently designs and builds four devices to improve your vessel's performance and seakeeping – all four essentially submerged wings.
Your vessel's size and speed-to-length ratio determine which device would work best, as shown in the table: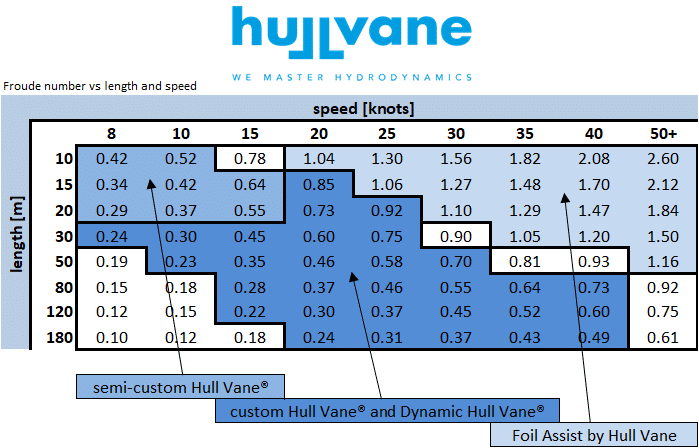 Custom Hull Vane®
The Hull Vane® is a proven energy-saving device for medium-speed displacement vessels – custom-designed to achieve the highest level of performance:
100% custom design & build

steel, aluminium or composite

optimal performance
Semi-Custom Hull Vane®
Recreational motor yacht owners have also started showing interesting in the Hull Vane's benefits, which is why we developed a cost-effective, semi-custom version for steel-hulled displacement motor yachts between 10m and 20m.
We analysed dozens of motor cruisers in this size class with a top speed of 12 knots and developed a tool to predict an optimal Hull Vane® geometry and position. And to reduce building costs and installation time, we standardised all its components.
Find out more about a semi-custom Hull Vane® for your motor yacht.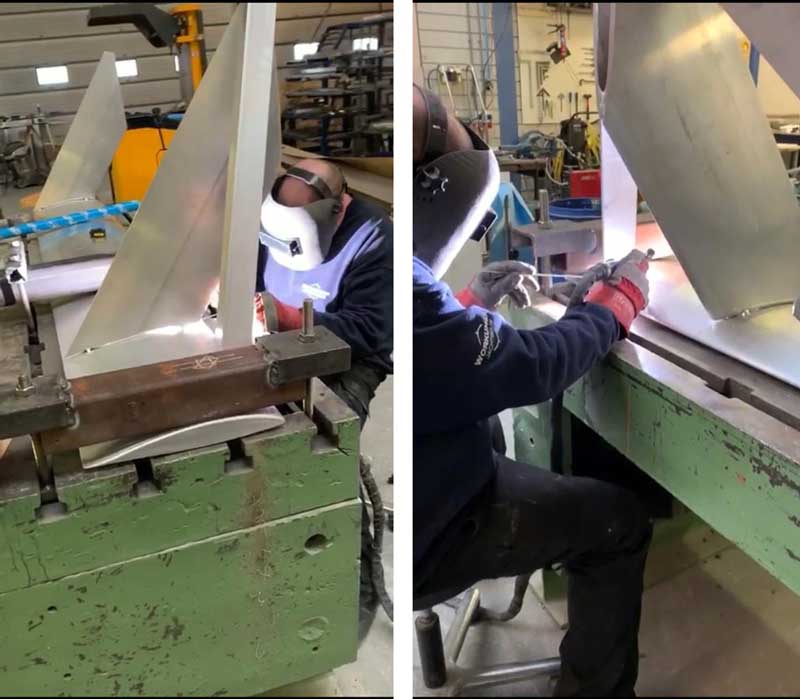 Dynamic Hull Vane®
Many customers appreciate the improvements the Hull Vane® makes to their vessel's seakeeping characteristics as much as they do its energy savings.
This is why we developed the Dynamic Hull Vane® to increase pitch damping still further. It has all the characteristics and benefits of a static Hull Vane® except you activate it with a flick of a switch.
When you damp your vessel's vertical accelerations in waves, you create a more stable platform, which reduces seasickness, makes on-deck operations safer and improves systems performance all round.
Foil Assist
Who doesn't want increased comfort and safety when sailing in choppy conditions? And how does improved efficiency and higher speed sound? Foil Assist makes all this possible.
Foil Assist is a partial hydrofoil for high-speed planing boats. In essence, it's a small, passive wing – made from solid stainless steel – mounted amidships under your boat's hull.
The goal isn't to achieve 'flying mode', but to support up to about 60% of your boat's weight at maximum speed. Because its weight isn't being supported at the waterline, your vessel handles more responsively, creating less spray and lower resistance.
And because it significantly reduces pitching motions and slamming, it means passengers are far less likely to feel seasick.
We've developed Foil Assists for both the pleasure craft market and the professional boat market (pilot boats, fast patrol boats, sea rescue boats and naval interceptors).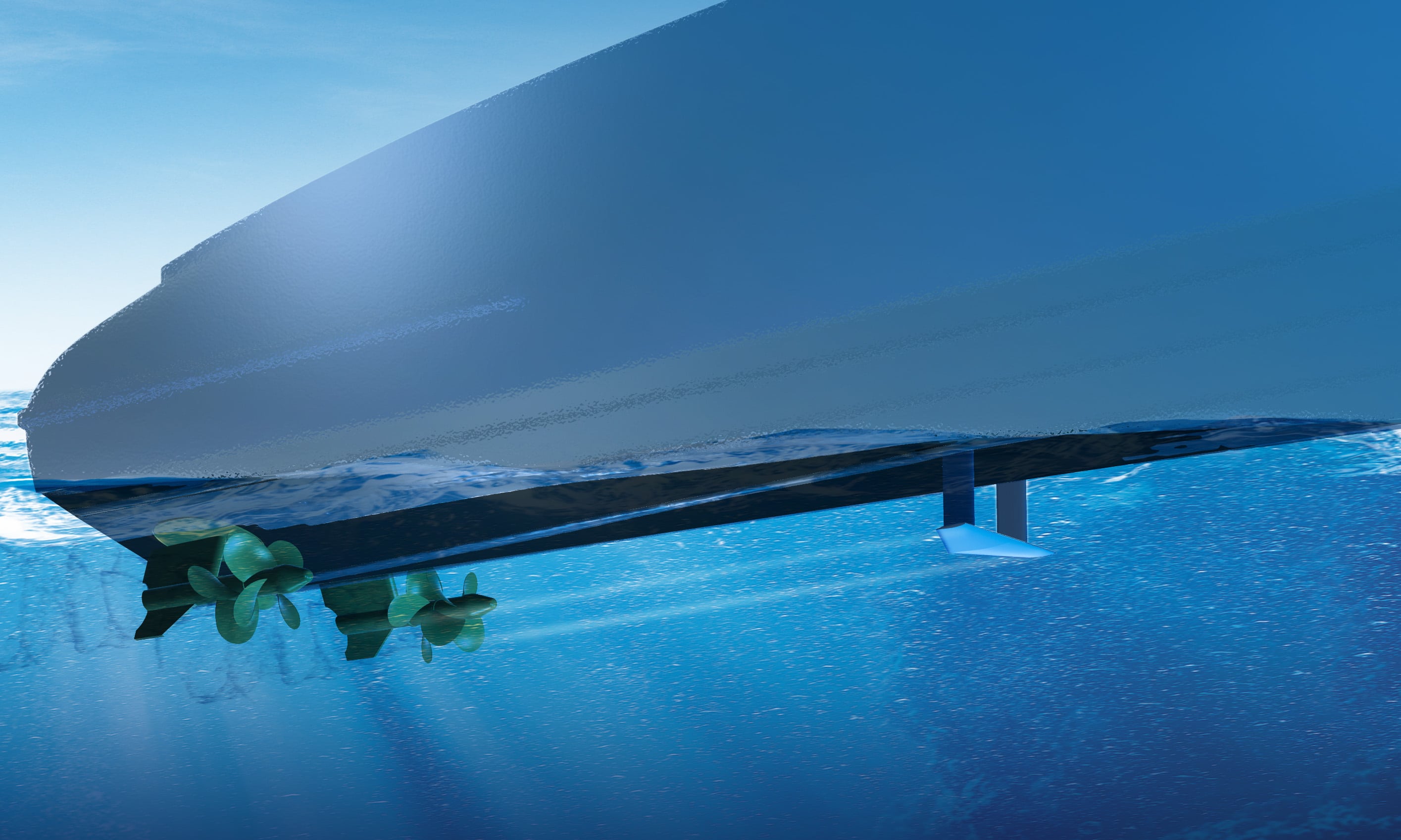 Find the right device in our product range to improve your vessel's performance and seakeeping.
 Fill in our configurator and you will get your solution.
Installation